Dr. Elizabeth R. Nielson, Emcee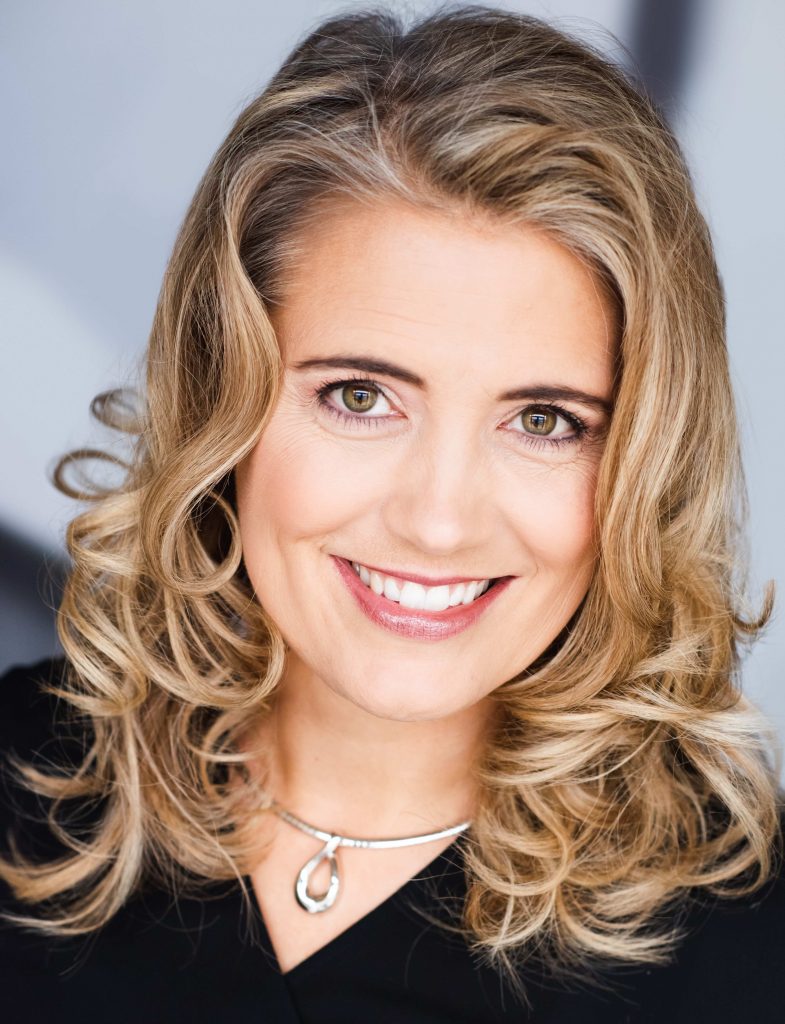 Dr. Elizabeth R. Nielson is a wife and mother of 4 from Fruit Heights, Utah.
She is an entrepreneur, teacher, public speaker, event planner, fundraiser…basically, she simply loves to connect with good people and good causes.
She learned to love the arts from her parents–especially singing, piano, and ballroom dancing. While attending BYU, she performed, competed, and travelled the world as a member of the BYU Ballroom Dance Tour Team. She taught ballroom dance at BYU for 8 years and has continued to teach teams, couples, youth groups, and create elementary school programs. She currently teaches social ballroom and etiquette at American Heritage School in Salt Lake City.
She is a former board member of the Ogden Symphony Ballet Association and President of the BYU Ballroom Alumni Association.
She believes in pursuing and celebrating excellence and encouraging all things that are virtuous, lovely, of good report, or praiseworthy….which is why she is excited to be here tonight.
Esther Jeehae Ahn, pianist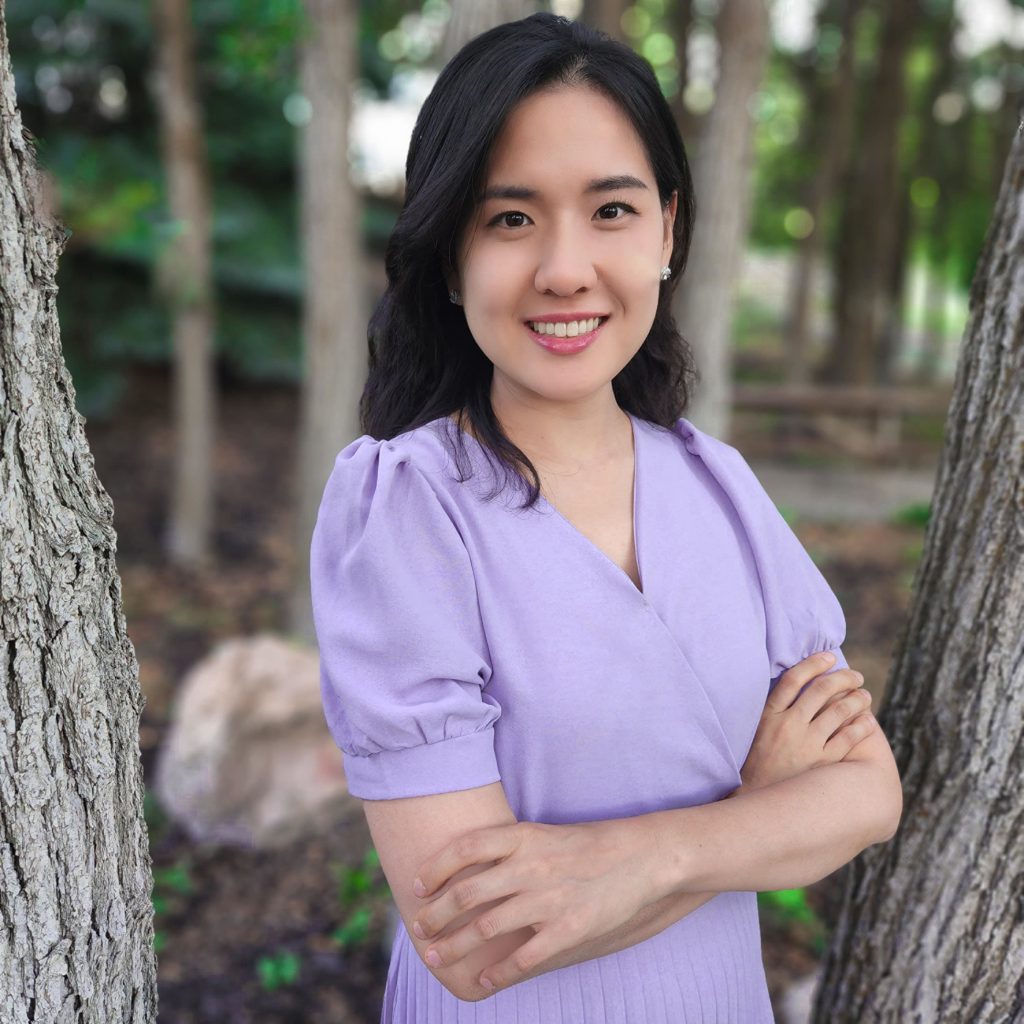 Esther Jeehae Ahn, a celebrated Korean-American pianist, is acclaimed for her exquisite interpretations and artful performances (Boston Musical Intelligencer). With a passion for teaching and a diverse repertoire, Esther has graced prestigious venues like Alice Tully Hall, Boston Symphony Hall, and Seoul Arts Center. Her talent has garnered numerous accolades, including first prizes in the Junior Chopin Competition and Harvard Musical Association Competition. She received fellowship grants from International Mendelssohn-Academy Leipzig and the Summer Institute for Contemporary Performance Practice, as well as the Jack Kent Cooke Young Artist Award.
Notably devoted to new music, Esther collaborated closely with distinguished composers like Peter Maxwell Davies and Unsuk Chin, and Rand Steiger. She recently premiered Amy Dunker's solo works dedicated to the resilient people of Ukraine. Esther holds Bachelor's and Master's degrees in Piano Performance from New England Conservatory, and a Doctor of Musical Arts degree from the Eastman School of Music. Presently, she serves as Assistant Professor of Piano at Weber State University, dedicates her expertise to underserved communities as a Teaching Mentor at Raise the Bar, and coordinates Admissions and Student Services at Rebecca Penneys Piano Festival.
Anika Baker and Tanner Cole, Latin dance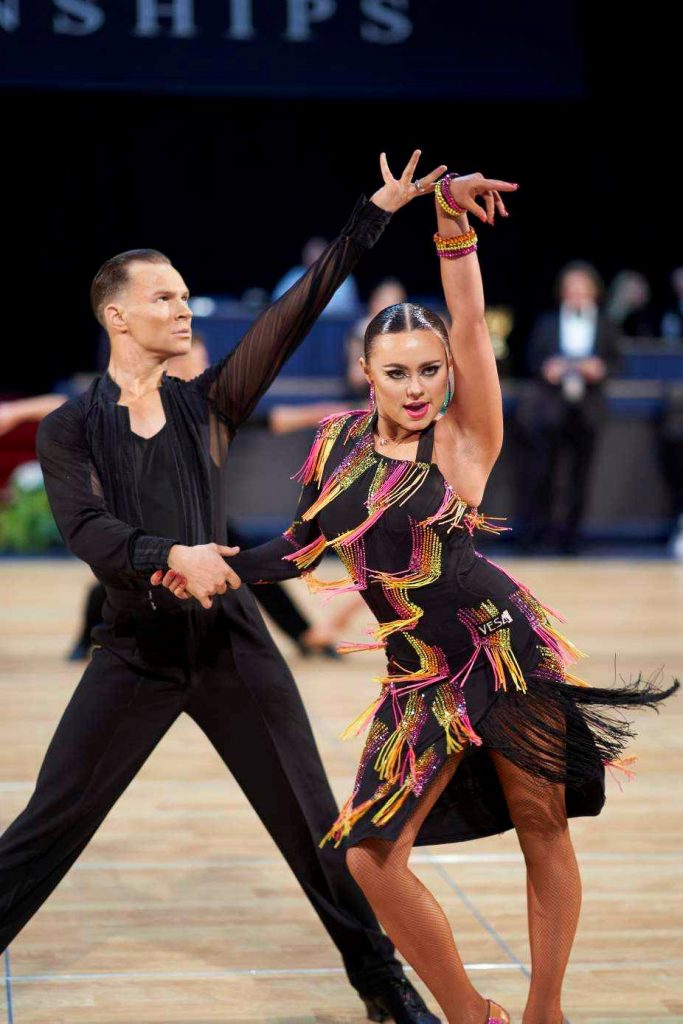 Tanner Cole has trained in all styles of Ballroom Dance since he was 8 years old. He received many national rankings during his teenage years and continues his passion as an adult. His favorite style to dance is American Smooth, in which he is a 2 time bronze medalist and 1 time silver medalist in the National Adult American Smooth competition, and performing and competing across the country has become one of his favorite past times. Since returning from an LDS mission to northern Germany, he has finished an associates degree in Aviation Science and is continuing his studies in the German language at Brigham Young University this fall. Outside of dancing, Tanner enjoys reading, hiking, playing video games, and most importantly, sleeping.

Anika Baker grew up training in all styles of dance. She has performed and competed around the world, winning national and world titles in Latin ballroom dance as well as winning awards with her studio in Jazz, Ballet, Contemporary, and Hip Hop. She was blessed to compete multiple times on America's Got Talent and World of Dance. Anika recently returned from an 18 month religious mission to Bristol, England and is now studying Biology at BYU. Along with dancing, she loves learning, reading, doing things outdoors, and all kinds of art.

Anika and Tanner both grew up in Utah and started competing and dancing together in January of this year. Currently they are based in Provo, Utah, and enjoy training with their coach, Shala Parrish Hanks. They are looking forward to continuing their dance journey together and enjoy working and improving in every way possible.
Genevieve Fullmer, guest speaker
Genevieve, a senior in Southeastern Idaho, is the current Distinguished Young Women pageant winner for Caribou County. She excels academically as a member of the National Honor Society. She has secured victories in self-expression art, Honors Math, and the 2023 Idaho High School Writing Challenge.
Beyond her achievements, Genevieve finds joy in pole vaulting, backpacking, rappelling, volunteering, and skiing.
The message that she wants to share is one of resilience. That in spite of life's peaks and valleys, determination and strength can make you unstoppable.
Elle Hirst, vocal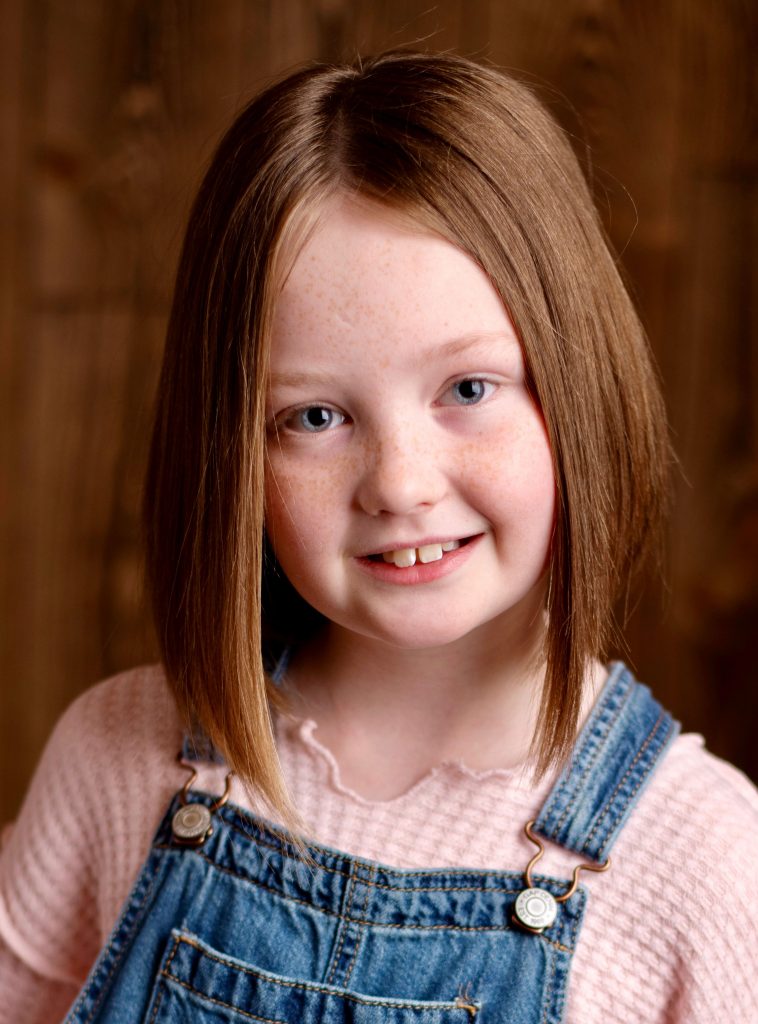 Elle, a talented young performer, recently starred in The Music Man with Ogden Musical Theatre. As a five year member of One Voice Children's Choir since 2019, she showcases her vocal prowess. Notably, she was a soloist at the 2022 Church Music Festival and recorded a solo for The Church of Jesus Christ of Latter-day Saints. Elle's interests include playing piano, guitar, and viola, as well as ice skating and building with Legos. She cherishes moments listening to audio books (her favorites feature a character with an iconic forehead scar) with her dad during car rides. Living in Northern Utah, Elle attends a Portuguese dual language immersion program.
Stephen Jackson, pianist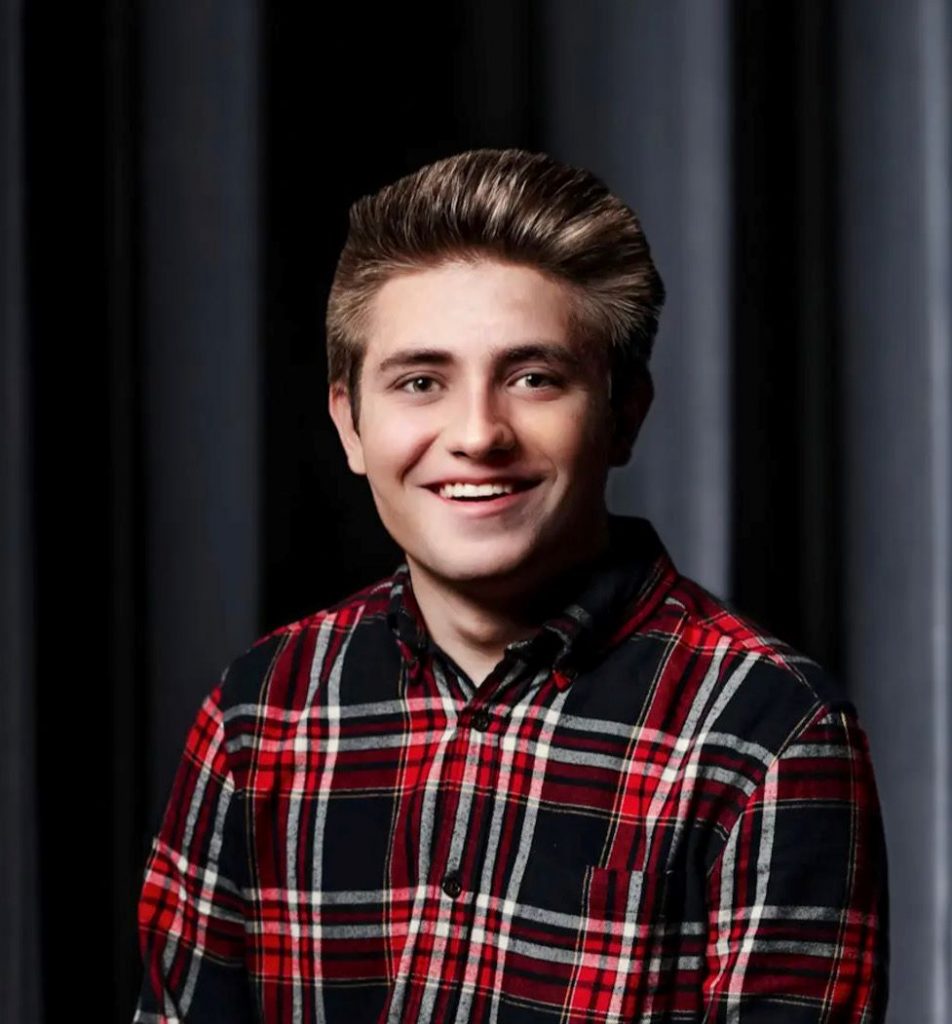 Seventeen-year-old pianist Stephen Jackson is from Roy, Utah. He started playing piano with his mother at seven and continued his studies with Sean Steiner since thirteen. He excelled at Utah State Solo and Ensemble Festivals in piano and vocal, earning straight superior ratings, and won first and second place prizes at Utah State University's PianoFest. Currently, serving as his High School's Chamber Choir president, Stephen will begin his senior year this Fall. Apart from music, he enjoys reading, pickleball, hiking, and swing dance. With aspirations in music composition and business, Stephen looks forward to his post-high school studies.
Sarah Jayne, singer & songwriter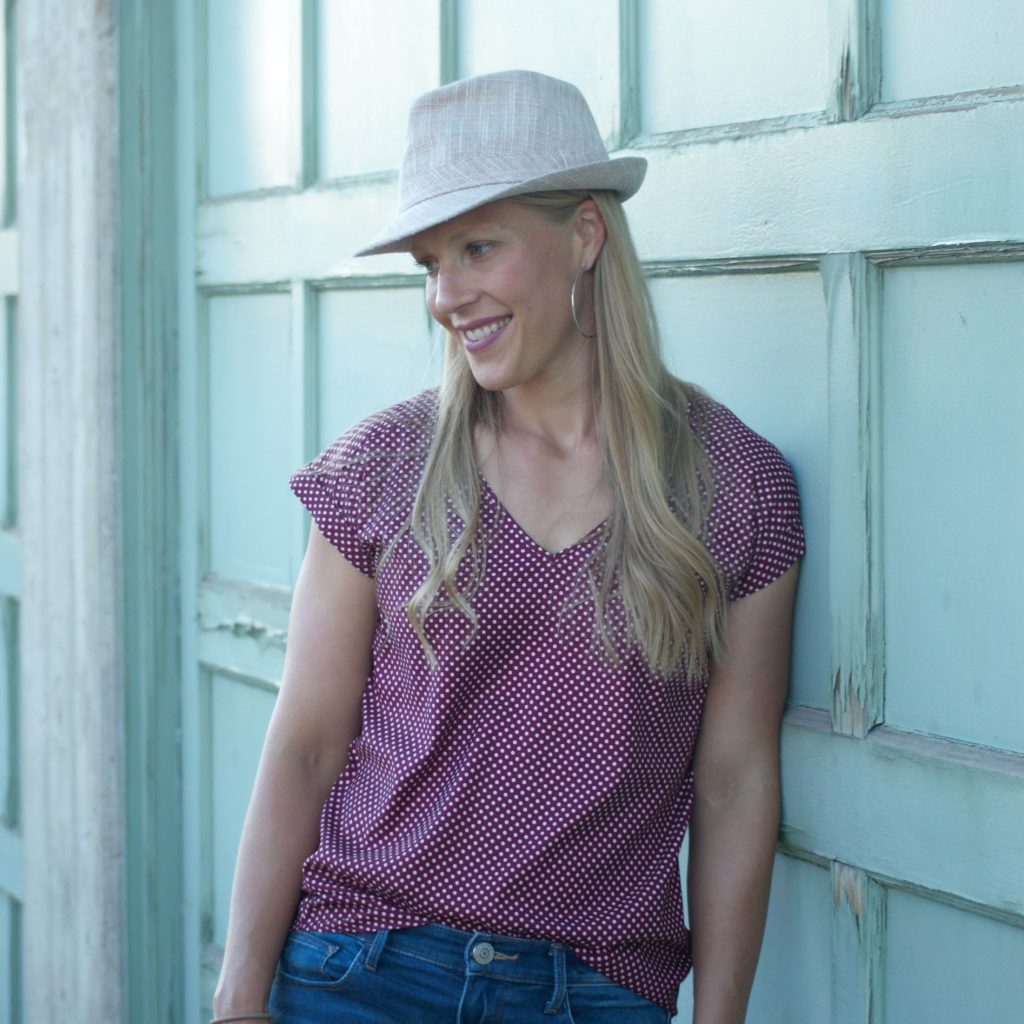 Sarah Jayne, a singer/songwriter hailing from Ogden, Utah, is a devoted wife and mother of five children. Her passion for the outdoors and dark chocolate keeps her invigorated. Starting her musical journey at a young age, Sarah's desire to share her talents grows as her kids mature. She has been a valuable member of the band "Proclaim" and has been featured on FM 100.3 Sunday Sounds with her songs frequently played on various streaming platforms such as iTunes and Spotify.
'Ori Tahiti Syracuse, Tahitian Dance Team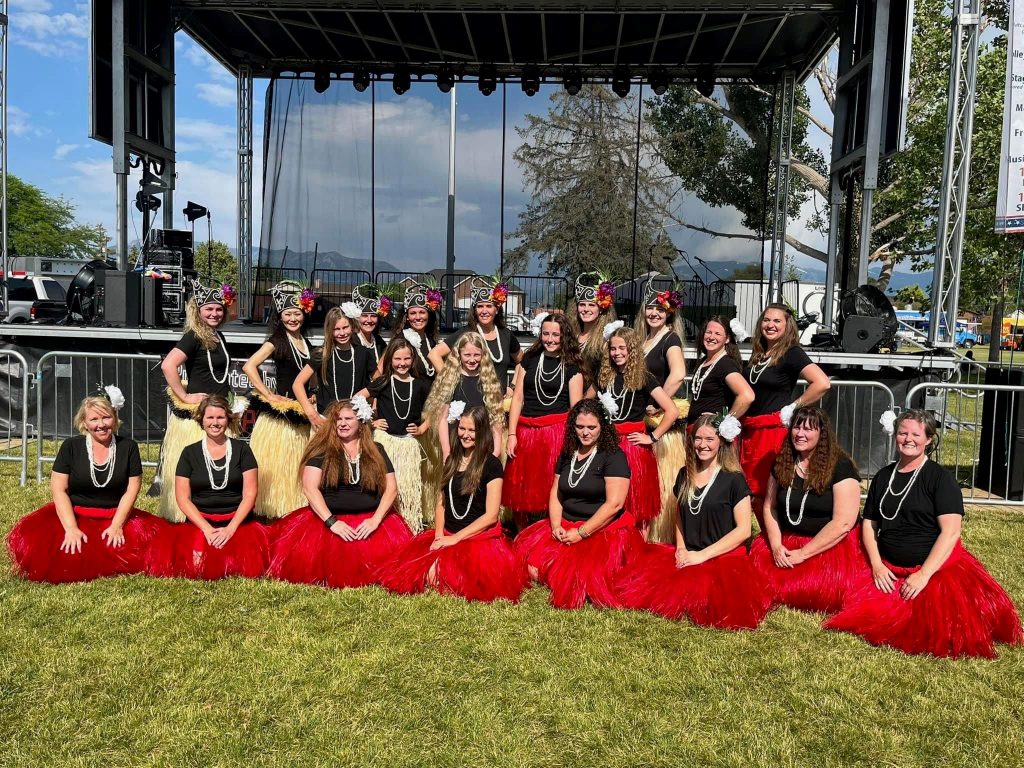 Michelle Woolf is the Director of 'Ori Tahiti Syracuse, a passionate advocate for Tahitian dance and culture. Her fascination with the art began at Disneyland's "Small World" Polynesia room, inspiring a lifelong devotion to studying and respecting Tahitian traditions. Under the tutelage of esteemed teachers, Moenau Rivera and Moena Maiotui, Michelle learned the language, legends, and rhythms of the islands. As a dedicated dance instructor for 11 years, she offers free classes to residents of Davis and Weber counties, nurturing a community of learners. Michelle's commitment to representing the culture accurately is evident in her group's performances and the custom tattoos she designs for her dancers.

Her group members compete in solo in-house competitions, as well as Thanksgiving Point's Polynesian Festival, where they have earned several solo trophies. She is diligent in representing the culture accurately and takes great care to honor the wishes and guidance of her Polynesian teachers and mentors. She humbly holds blessings from Dofi Faasou, and Tiana Liufau of Nonosina, and lives by the quote "Not in our blood, but in our hearts."
Emily Runov, pianist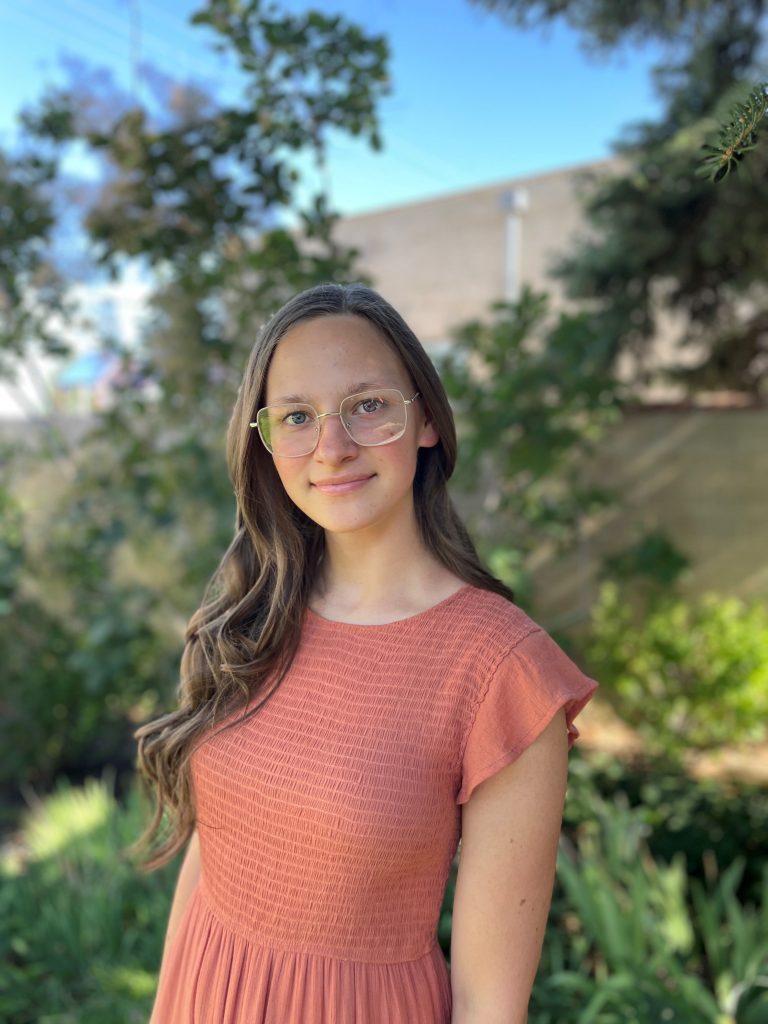 Emily Runov is a pianist, born to Russian immigrant parents, who currently studies with Sean Steiner. She has received second place in the senior division at the Weber State University Piano Festival 2023, and more recently has had the honor of winning first place in the Ogden Piano Festival Concerto Competition. She will be perform her concerto with the Chamber Orchestra Ogden on Saturday, September 2, 2023, 7:30 PM at Peery's Egyptian Theater with Dr. Michael Palumbo conducting.
Emily looks forward to pursuing music in college, as well as potentially going into the medical field. When Emily isn't practicing, she loves to ski, read, and spend time with family and friends. She hopes to use music to glorify God and to bring people together.
Rick Schwemmer, Alpine Entertainer
Rick Schwemmer has been an Alpine Entertainer since he was 16 years old. Having performed nationally and internationally with "The Bavarians" and "Salzburger Echo" bands as well as hundreds of solo performances, he has played for thousands of people including radio and television spots both here and abroad, and has taught the Alpine traditions in over 400 elementary school programs. His fast-paced Swiss cowbells and yodeling are a guaranteed pleaser for audiences young and old. Rick is also the Master of Ceremonies and "Burgermeister" for the annual 21-day Oktoberfest at Utah's Snowbird Resort.
Professional Alpine Entertainment
Contact Rick at:
rkschwem@msn.com
Nyle Steiner, musician & inventor, Electronic Valve Instrument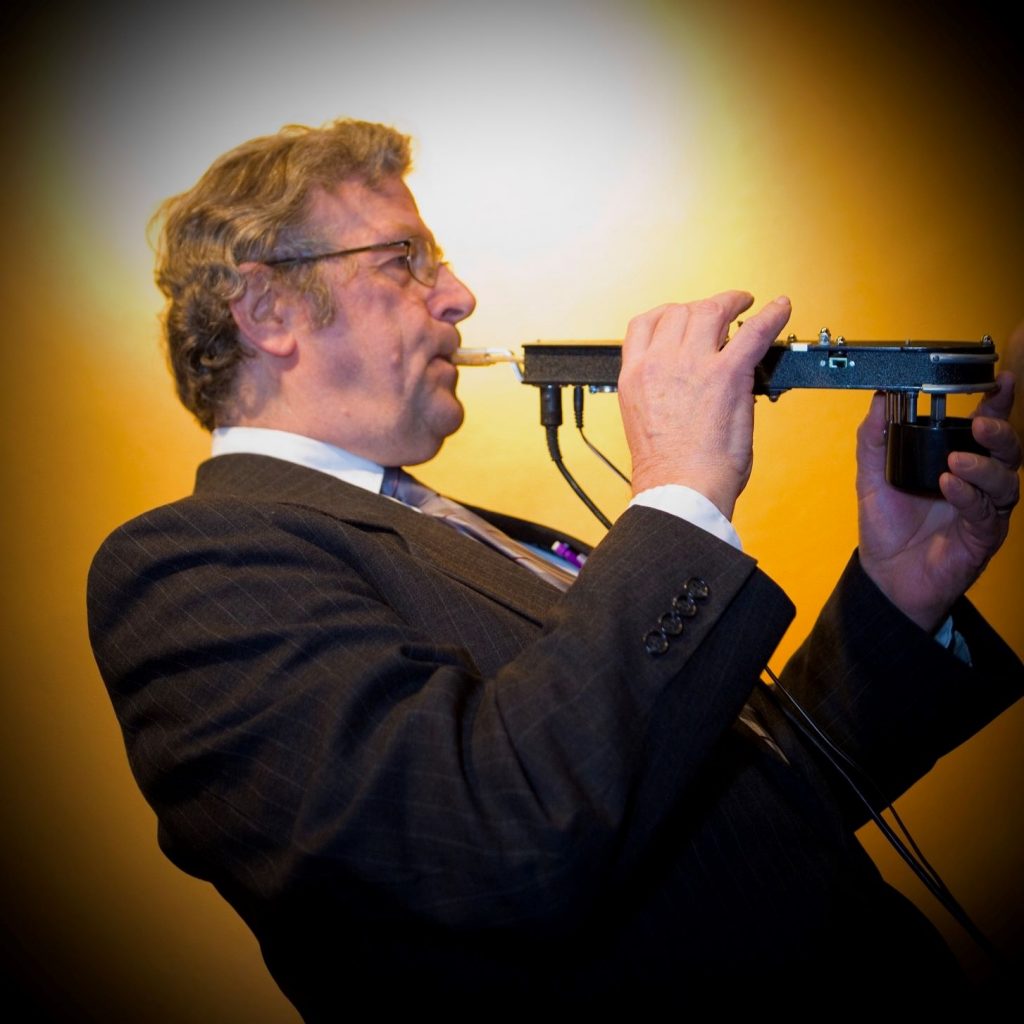 Nyle Steiner, born in Utah, is a multi-talented musician, inventor, and composer. From a young age, he showed an interest in electricity and music, influenced by his mother's musical talent. Nyle excelled in playing the trumpet and performed as a soloist with the Utah Symphony Orchestra. His love for music and electronics led him to design electronic music synthesizers, including the Electronic Valve Instrument (EVI), a powerful and expressive musical tool.
Nyle gained recognition as the winner of the 1980 ARS Electronica International Electronic Music Competition. He embarked on a successful career in motion pictures, contributing to soundtracks for notable films like "Apocalypse Now" and "Black Stallion." He became a sought-after studio musician, collaborating with renowned composers and artists.
Apart from his musical achievements, Nyle designed the Electronic Woodwind Instrument (EWI), now produced by AKAI Corp in Japan, and his creations are also manufactured in Sweden. His pioneering work in electronic music has left a lasting impact on the industry. To learn more, search "Nyle Steiner" on Google.

TV projects include: "Dallas", "Columbo", "Matlock", "Perry Mason", "Quincy", "Remington Steele", "St. Elsewhere", "Quincy", "Mike Hammer", "Fantasy Island", "Cagney and Lacy" etc. Featured solo in "Knots Landing" main title. Perry Como TV Special etc.
TV commercials for Chevrolet, Chevron, Kelloggs, Telesis, etc.
People he has worked with include: Maurice Jarre, Henry Mancini, John Williams, Lalo Schifrin, Hans Zimmer, Melissa Manchester, Shirley Walker, Carol Burnette, Maureen Mcgovern, Stephanie Mills, Neal Diamond and others. He was heard and featured on the HBO Barbara Streisand TV Special.
Christina Sung, pianist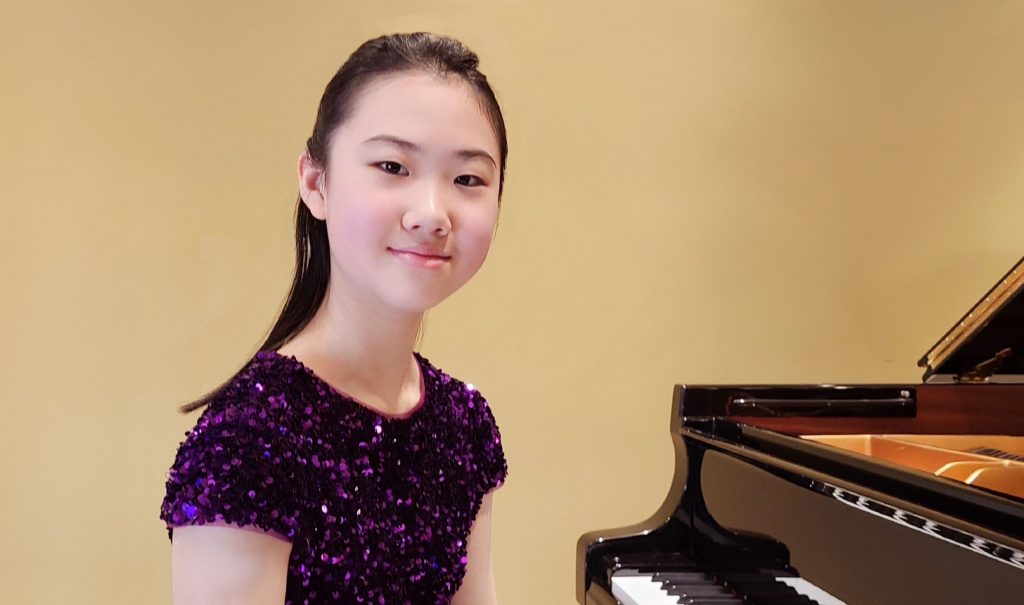 Christina Sung, aged 13, is a remarkable young pianist, studying under Professor Jihea Hong-Park at Brigham Young University for the past 4 1/2 years. She achieved her orchestral debut with the Utah Symphony at Abravanel Hall, winning the Salute to Youth Competition in 2022. Recently, Christina secured First Prize and the Most Promising Talent Award at the 2023 Paderewski International Piano Competition, along with the Ebony Prize at the 2023 MTNA National Finals in Reno.

Her triumphs include First Place at the 2023 BYU Piano Competition, recognition as a finalist in several prestigious international competitions, and appearances as a soloist with various orchestras. Beyond music, Christina co-founded the Hopeful Hands Trio, displaying her passion for community service. Fluent in four languages, she also enjoys figure skating during her free time.
Max Togisala-guest speaker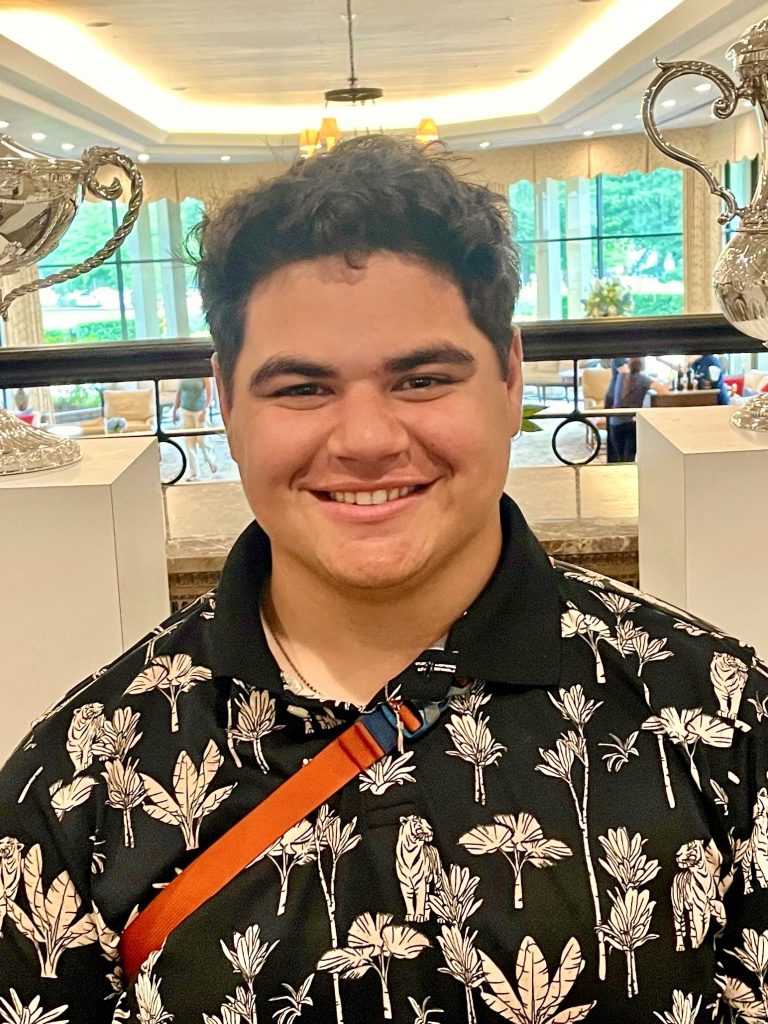 Max Togisala, 19, is the youngest of four siblings born to Max and Amber Togisala. He's an avid sports enthusiast, particularly passionate about golf, skiing, ping pong, lacrosse, and pickleball.

Currently pursuing a degree in Public Sales at Weber State, Max works as a golf instructor at the Tee box. In his leisure time, he enjoys watching the show "Psych" and indulges in waffles and popcorn. While highly competitive, he maintains a cheerful disposition, always striving for self-improvement and spreading joy to those around him. Not a fan of most vegetables, Max's contagious happiness lights up every room he enters.