Upcoming Concerts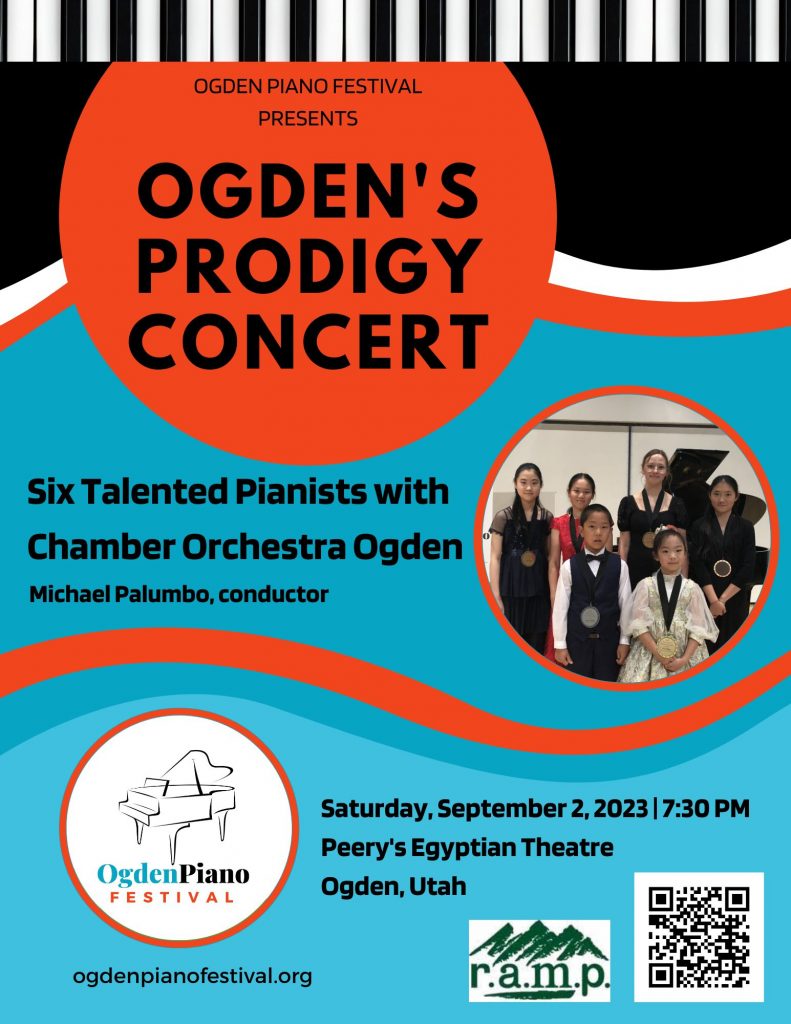 Prodigy Concert
Cultural Extravaganza
Our cultural extravaganza was held Thursday, August 17 at 7:30 p.m. at Peery's Egyptian Theatre, 2415 Washington Blvd, Ogden.
Tax-deductible donations are enthusiastically welcomed and gratefully received. Donate HERE . Proceeds benefit our talented youth participating in the Ogden Piano Festival July 29 and November 15-18, 2023. Please support them!
Concerto Winners Concert
Concerto Competition Performs with Chamber Orchestra Ogden!
Ogden Piano Festival is excited to announce that the Concerto Competition winners will perform their concerto with Chamber Orchestra Ogden on September 2, 2023 at Peery's Egyptian Theatre