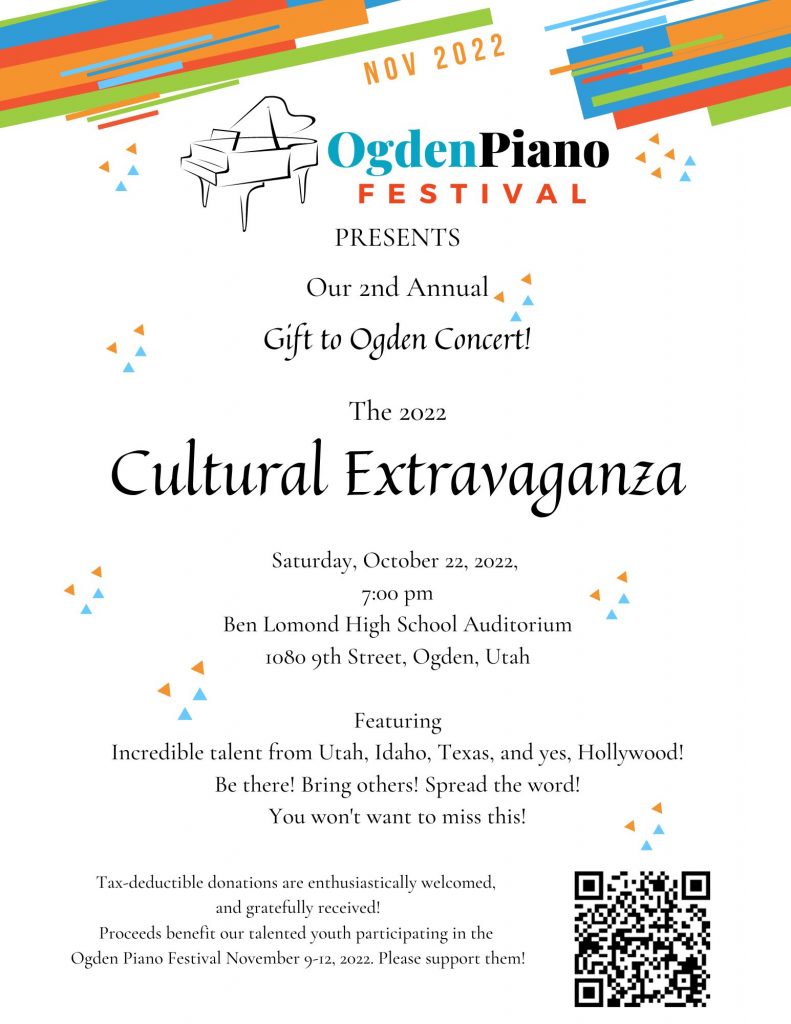 Our Cultural Extravaganza is coming up soon! This Concert is a gift to Ogden and the surrounding areas. It will be held Saturday, October 22, 2022 at 7 p.m. at the Ben Lomond High School Auditorium, 1080 9th Street, Ogden, Utah.

We have talent coming from Utah, Idaho, Texas, and Hollywood! We hope to see you there!
Tax-deductible donations are enthusiastically welcomed and gratefully received. Donate HERE or use the image QR code. Proceeds benefit our talented youth participating in the Ogden Piano Festival November 9-12, 2022. Please support them!