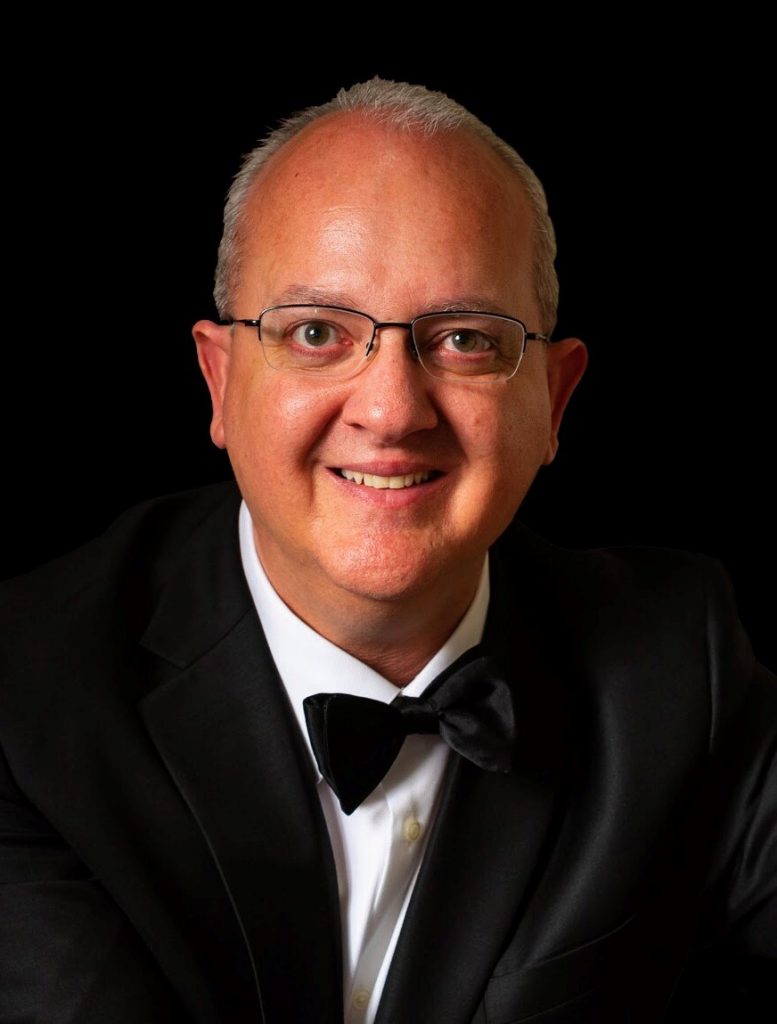 Sean Rogers Steiner, NCTM, Executive Director of Ogden Piano Festival, made his orchestral debut with the Houston Symphony at age 17 under the direction of Toshiyuki Shimada. His piano studies began at age three with his mother Re Nae R. Steiner, his aunt Judy R. Johnson, and his cousin Annette Emerson-Chan. During his teens he appeared on television, taught piano for Utah State University's Youth Conservatory, and won many competitions. While in high school he was invited to study under sponsorship in Houston, TX with Rice University Artist-in-Residence William H. Chaisson, and was selected as one of "Ten Outstanding Young Houstonians" with U.S. Olympic gold-medalists Julianne McNamara and Mary Lou Retton. He later studied with Gary Amano, Nelita True and Anton Nel.
Other orchestra appearances include with the Shepherd School Symphony, Clear Lake Symphony, New American Symphony, Utah Symphony and more. He holds a Bachelor of Music in performance from Eastman School of Music in 1991, and later was the Assistant Music Director of the staged musical pageant/production, "He Olelo Ho'ohiki I Malama 'Ia" called "A Promise Kept" on Kaua'i, Hawaii for The Church of Jesus Christ of Latter-day Saints.
Mr. Steiner has worked with Danny Dong, DME to produce cultural and musical events for the Sino-American Culture and Performance Exchange Association (SACPE), nurturing the musical development of young artists in the United States and China. He is the former Executive Director of the Utah International Youth Piano Competition (UIYPC) and served as the Utah Music Teacher's Association State Chair for Performance Evaluations.
Mr. Steiner is a competition adjudicator and has performed as soloist throughout the United States and China, and collaboratively with the Kaye Starr Singers in Utah and Central America presenting music of The Book of Mormon — Another Testament of Jesus Christ. He has taught piano throughout the United States and China. A member of the adjunct piano faculty at Weber State University in Ogden, Utah since 1994, he also operates Steiner Piano Studios in Utah and Idaho and is a Nationally Certified Teacher of Piano.
Sean and his wife reside in Ogden, Utah with their three sons, and their golden retriever.
Photo courtesy of Nathan Caulford of CAULFORD LIGHTWORKS